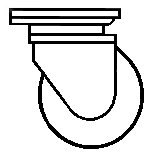 Clark Caster Company Inc.

Toll Free: 1-800-538-0765 Local: 1-708-366-1913 FAX: 1-708-366-5103 sales@clarkcaster.com



Please provide the information below in order for us to contact you.




㯰yright 1999-2013 by Clark Caster, Inc. All Rights Reserved.
RR 1 BOX 210A CAVE IN ROCK, IL. 62919 USA
info@clarkcaster.com | 1-800-538-0765 | 1-708-366-5103 FAX
Last Updated 06/01/2013
SNDWAY Laser
tape measure
Distance Meter Rangefinder 80M Trena
laser measure
Level Measure Tape Tester Tool,Steel tape can be divided into self-rolling tape
tape measurer
measure, brake tape measure, roll tape measure Other names: steel tape
tape measure
measure, steel ruler.