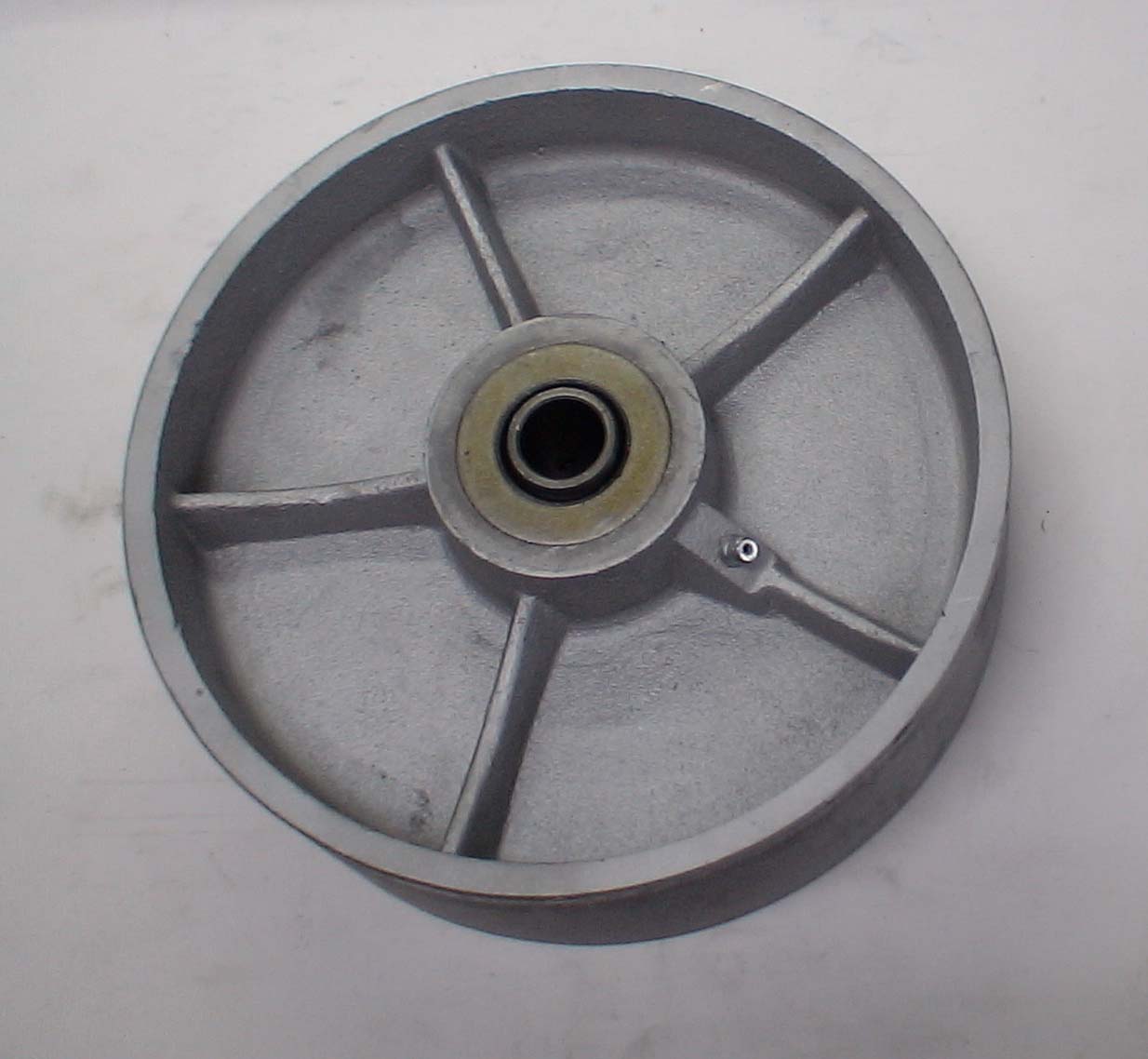 Model: 08250-US
Price: $ 26.35 each

Wheel Size: 8 x 2 12"
Hub Length: 2 3/4"
Bore Size: 1"
Bore Type: Roller Bearing
Comments: Made of cast iron to produce a high capacity, abrasive resistant, longwearing wheel. Wheel face is machined with rounded edges to minimize floor wear. Complete with straight roller bearing. Standard bushings are 3/4" I.D. with 1" roller bearing.